---
Most schools have the practice of organizing exhibitions with the students presenting various models or displays of projects and the accompanying learning. The students present them to peers, parents and faculty. It is important for the school resources to support the students in presenting something that they have learned in the most appealing and effective manner. There are certain benefits of organizing such exhibitions in schools. Students get a platform to show what they have learned and what they are good at, as well apply what they have learned and build relevant skills. In this post we explore, what are the best practices in showcasing student learning and how can technology be used in support of these practices.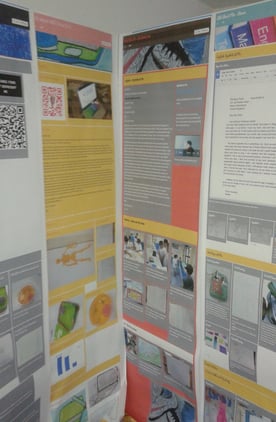 "Aside from the established benefits to learning of exhibitions, a fantastic positive is the extent to which they allow parents an interactive insight into their child's learning. Exhibitions provide a dynamic platform for interaction between learner and parent, as parents are encouraged to question what is being presented. This provides a great opportunity for children to articulate their learning journey, and allows parents to delve deeper into the learning, providing them with impressive reassurance about the depth of learning and the progress of their children. The feedback that we receive from parents is invariably along the lines of how impressed they are with the learning evident, and how grateful they are for the opportunity to be involved" - David Wade, Deputy Principal, Nexus International School (Singapore)
With the introduction of the Stories feature to the Teamie collaborative learning platform (LMS) becomes an even more effective tool and resource to exhibit student learning. Students at Nexus International School (Singapore) used the feature to create displays all about themselves and their current learning journeys. These amounted to snapshots into their various projects in multiple disciplines (from English and Science to Art and Drama) yet all tied together nicely under the transdisciplinary umbrella and global context of 'identities and relationships'. Compiled on the Teamie Stories feature students presented text and images of vibrant color, communicating their personal connection to the topic of themselves and their learning. The Stories were printed on 6 foot poster paper and hung in the auditorium for parents and peers to walk through and students to share orally about their displays to the guests.
It is always good to give the students a chance for implementing the things that they have learned and also to apply their ideas and present things differently in their own unique way. Stories allows students a platform and space to collect and build their learnings, connections, and insights. Teamie, giving the students the versatility to include text, images, video, audio, PowerPoint, Prezi etc. in their collected learning logs, has circumstance for differentiated learning and creativity baked in. With Stories as a learning presentation tool schools can move beyond the traditional three tiered display board, scissors and glue approach to one more modern, versatile and relevant.
It is not enough to just tell or write what they know, but it is essential for the students to present what they know in the best possible way. There are myriad skills which are applied in the formation and presentation of an exhibition display. The skills associated with an exhibition of learning; Summarizing, Synthesising, Organizing and Communicating Information or Understanding. When students present a story as a display in an exhibition they will be selecting the information and resources which they have collected which are most focussed and applicable to the given concept or theme. There is also the skill of organizing the material visually so that it packs the most impact and the overall visual effect captures attention and artfully supports a message. With the large range of options for image resizing and positioning provided in the stories feature, spacial reasoning and design skills are honed and exercised.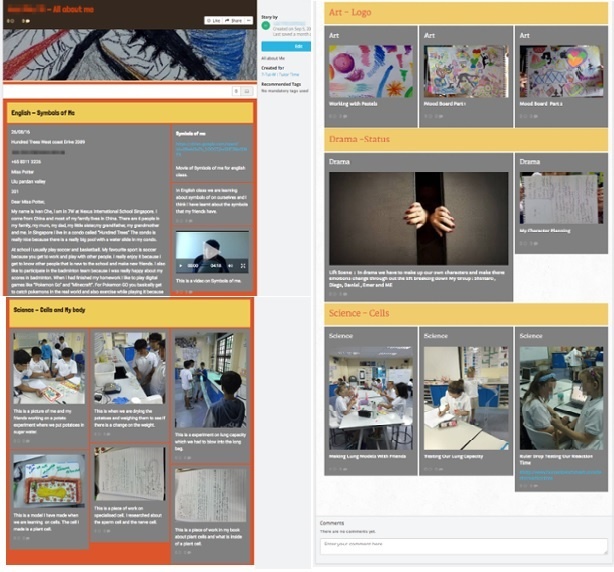 When an exhibition is held in a school, the students need to explain about what they are presenting. This is really a great chance for the students to speak well and with confidence. In most cases, the students need to explain to the faculties, their fellow students, and parents the ideas presented in their display. This can help in boosting their skills and confidence in speaking. If the presentations are filmed the students could then add those videos to their 'Stories' as a final footnote in that particular learning journey.
The Year 7 English students in Nexus used the stories feature to reflect on their current learning and present this to others. In doing so they saw that their learning in different subjects were often reinforcing similar themes and were thus able to make important transdisciplinary connections. They saw that they could inquire into who they are as individuals through a personal essay in English as well as a Science exploration into the human body they inhabit. By compiling and presenting these connected learnings and understandings using the Stories feature, students reinforced the overall context and supported an intended use case of the Stories feature. One of Stories major intended functions and influence on its design had been to encourage and enhance personal reflection on learning and individual expression of this. It was great to see the individuality and self expression communicated through the students' Stories. So thank you Nexus Year 7s for sharing and please keep the stories coming!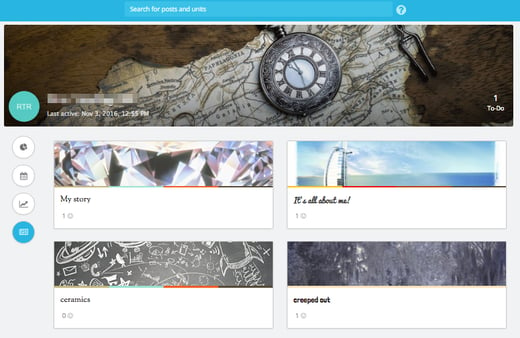 Want to learn more about how to enhance pedagogy in your school by using technology? Download the case study on UWCSEA, from the leading research firm Ovum, that highlights how UWCSEA have used technology to enable instructional strategies in their school.